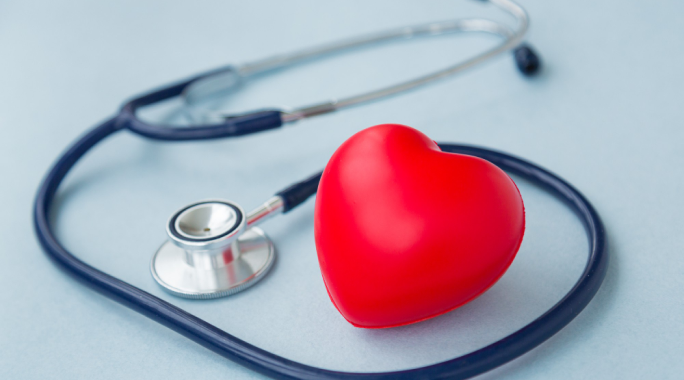 This House would punish parents who smoke in the presence of their children
In many countries, laws now exist which prevent people from smoking in public places, so that non-smokers can avoid breathing in secondhand smoke.[1] Those who want a law preventing parents from smoking around their children (and punishing them if they do) see it as a natural and important next step; if we don't let people smoke in public because they might endanger the lives of non-smokers around them, then it seems logical – say those in favour – to also have a law stopping parents from potentially harming their children through smoking in the home environment. Research has shown that second hand smoke is very bad for children's health, and this is now widely accepted. Some medical experts believe it may be more dangerous than actual smoking because of the larger amount of cancer-causing chemicals in this type of smoke. It can be especially harmful to babies and young children who are in the early stages of their physical development. It may lead to less developed lungs and a series of respiratory (breathing) illnesses such as bronchitis, asthma and even heart conditions. Those in favour of this law see punishment (by escalating fines or maybe even imprisonment) as the best way to discourage parents from smoking around their children.
Bibliography
ACLU of Northern California. "Stages of Truancy." ACLU of Northern California. 2010. http://www.aclunc.org/s4a/kyr_truancy.shtml See also http://www.aclu.org/racial-justice_prisoners-rights_drug-law-reform_immigrants-rights/parents-jailed-childrens-truancy
Bailey, Jennifer A., Hill, Karl G., Oesterle, Sabrina, and Hawkins, J. David. "Linking Substance Use and Problem Behavior Across Three Generations." Journal of Abnormal Child Psychology. 34(3). August 2006. http://www.springerlink.com/content/t1035404x0221726/
Basham, Patrick, and Roberts, Juliette. "Are Public Smoking Bans Necessary?" Democracy Institute Social Risk Series Paper. December 2009. http://www.democracyinstitute.org/Images/PDF/DI_Public_Smoking_Ban_Report.pdf
BBC News. "Smoking curbs: The global picture." BBC News. 3 February 2011. http://www.bbc.co.uk/news/world-11845158
BBC News Wales. "Wales car smoke child protection considered." BBC News Wales. 13 July 2011. http://www.bbc.co.uk/news/uk-wales-14133762
Benowitz, Neal L. "Pharmacology of Nictone: Addiction, Smoking-Induced Disease, and Therapeutics." Annual Review of Pharmacology and Toxicology. 49. February 2009. http://www.annualreviews.org/doi/abs/10.1146/annurev.pharmtox.48.113006.094742?url_ver=Z39.88-2003&rfr_dat=cr_pub%3Dpubmed&rfr_id=ori%3Arid%3Acrossref.org&journalCode=pharmtox
Bockneck, Erika London, Sanderson, Jessica, and Britner, Preston A. "Ambiguous Loss and Posttraumatic Stress in School-Age Children of Prisoners." Journal of Child and Family Studies. 18(3). June 2009. http://www.springerlink.com/content/96p6423w844t8312/
Carmona, Richard H, (Surgeon General), The Obesity Crisis in America, Testimony Before the Subcommitee on Education Reform, July 16, 2003 http://www.surgeongeneral.gov/news/testimony/obesity07162003.htm
Daily Mail. "Smoking ban spurs 400,000 people to quit the habit." Daily Mail. 4 July 2008. http://www.dailymail.co.uk/health/article-1030575/Smoking-ban-spurs-400-000-people-quit-habit.html
Deane, Michael. "The Real Cost Of Smoking." Financial Edge. 9 July 2009. http://financialedge.investopedia.com/financial-edge/0709/The-Real-Cost-of-Smoking.aspx
Directgov. "Neighbourhood Watch." Crime and justice. 2011. http://www.direct.gov.uk/en/CrimeJusticeAndTheLaw/CrimePrevention/DG_181651
Grens, Kerry. "Smokers quit after ban, but numbers ebb: study." Reuters. 6 June 2011. http://www.reuters.com/article/2011/06/06/us-cigarettes-idUSTRE7552S620110606
Hillaker, Allison. "CNN interviews Mayor Walling on why he made deep police cuts." Connect Mid Michigan. 4 August 2011. http://www.connectmidmichigan.com/news/story.aspx?id=647949#.Tj1gS4KwW08
Institute of Medicine, Secondhand Smoke Exposure and Cardiovascular Effects: Making Sense of the Evidence (2009); World Health Organisation – International Agency for Research on Cancer, 2002
Kelly, Adrian B., O'Flaherty, Martin, Connor, Jason P., Homel, Ross, Toumbourou, John W., Patton, George C., and Williams, Joanne. "The influence of parents, siblings and peers on pre- and early-teen smoking: A multilevel model. Drug and Alcohol Review. 30(4). July 2011. http://onlinelibrary.wiley.com/doi/10.1111/j.1465-3362.2010.00231.x/full
Metropolitan Police. "Child Abuse Investigation Command." Metropolitan Police. 2011. http://www.met.police.uk/scd/specialist_units/child_abuse.htm
Moore, David, Aveyard, Paul, Connock, martin, Wang, Dechao, Fry-Smith, Anne, and Barton, Pelham. "Effectiveness and safety of nicotine replacement therapy assisted reduction to stop smoking: systematic review and meta-analysis." British Medical Journal. 338. 2 April 2009. http://www.ncbi.nlm.nih.gov/pmc/articles/PMC2664870/
Nolais, Jeremy. "Additional police cuts are wrong, critics argue." Metro News. 5 August 2011. http://www.metronews.ca/calgary/local/article/935382--additional-police-cuts-are-wrong-critics-argue
Reid, Jessica L., Hammond, David, and Driezen, Pete. "Socio-economic Status and Smoking in Canada, 1999-2006: Has There Been Any Progress on Disparities in Tobacco Use?" Canadian Journal of Public Health. 101(1). January/February 2010. http://journal.cpha.ca/index.php/cjph/article/view/2190/2069
Sandström, Thomas, and Brunekreef, Bert. "Traffic-related pollution and lung development in children." The Lancet. 369(9561). 17 February 2007. http://www.thelancet.com/journals/lancet/article/PIIS0140-6736%2807%2960038-5/fulltext
The Scottish Government. "Smoking ban gets seal of public approval." The Scottish Government. 26 June 2006. http://www.scotland.gov.uk/News/Releases/2006/06/26080617
United Nations. "The Universal Declaration of Human Rights." 1948. http://www.un.org/en/documents/udhr/
Winteron, Rosie. "'It's time to put an end to police cuts,' says MP." South Yorkshire Times. 27 July 2011. http://www.southyorkshiretimes.co.uk/news/local/it_s_time_to_put_an_end_to_police_cuts_says_mp_1_3618468
World Health Organisation – International Agency for Research on Cancer. "Tobacco Smoke and Involuntary Smoking." IARC Monographs on the Evaluation of Carcinogenic Risks to Humans. 83. 24 July 2002. http://monographs.iarc.fr/ENG/Monographs/vol83/volume83.pdf
Have a good for or against point on this topic? Share it with us!
Login or register in order to submit your arguments
Login