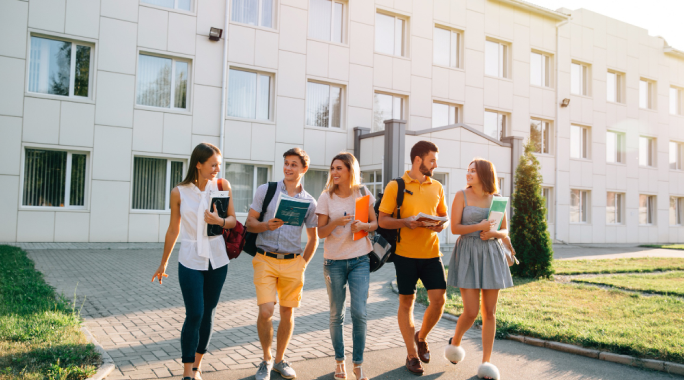 This House would ban the sale of surveillance technology to non-democratic countries
The sophistication of modern surveillance technology has increased by leaps and bounds in the 21st century. Governments have unprecedented power to watch their citizens, to see almost every aspect of their private and public lives. By use of CCTV, internet censorship and infiltration, wire-taps, and a multitude of other systems, governments have enormous power to control the populace.
Undemocratic regimes have become some of the best customers of Western surveillance tech companies and governments, using the technology to develop a firmer grip on their citizens who might seek to challenge the state. They have exploited the desire of democracies' desire for profit and influence in order to make themselves even more unassailable to the forces of dissent. Since the start of the civil war in Syria there has been criticism that there have been sales of surveillance equipment to Bashar Al Assad's regime. France for example has investigated a technology company Qosmos for a project that involved software that allowed the Syrian government to monitor political opponents, often leading to their arrest. Human rights groups allege that this is "complicity in torture", if so executives could face criminal charges.[1]
A debate has emerged regarding the culpability of democracies in the continued oppression of people abroad. Some states already limit their sales of surveillance technology to non-democratic regimes, such as Canada and to a lesser extent the United States, though no universal bans are prevalent. There have been recent attempts in the US Congress to change this by passing a 'Global Online Freedom Act'[2] which would prevent such sales to 'internet restricting countries', in 2011 this failed to pass but has been reintroduced.[3] Should democracies refuse to sell technology that could be used for ill to regimes abroad, or does it have more to gain from treating them as equally valid governments? This question forms the core of this debate, and is explored in the following arguments.
Open all points
Bibliography
Acemoglu, D. and Robinson, J. "Is State Capitalism Winning?". Project Syndicate. 31 December 2012. http://www.project-syndicate.org/commentary/why-china-s-growth-model-will-fail-by-daron-acemoglu-and-james-a--robinson
Banks, M. "Senior MEP Calls for Freeze on Arms Sale to North Africa". The Parliament.com. 7 July 2011. http://www.theparliament.com/latest-news/article/newsarticle/senior-mep-calls-for-freeze-on-arms-sale-to-north-africa/
BBC News. "Britain is 'Surveillance Society'". 2 November 2006, http://news.bbc.co.uk/2/hi/uk_news/6108496.stm
BBC News, "Zimbabwean minister denounces EU", 14 September 2009, http://news.bbc.co.uk/1/hi/world/africa/8254367.stm
Burrows, G. "No-Nonsense Guide to the Arms Trade". New Internationalist. 2002, http://www.thirdworldtraveler.com/Weapons/Arms_Trade.html
Elgin, B. "House Bill May Ban US Surveillance Gear Sales". Bloomberg. 9 December 2012. http://www.bloomberg.com/news/2011-12-09/house-bill-would-ban-surveillance-gear-sales-by-american-firms.html
Elgin, Ben, and Vernon Silver. 2011. "Syria Crackdown Gets Italy Firm's Aid With U.S.-Europe Spy Gear - Bloomberg." Bloomberg. Retrieved December 31, 2011 (http://www.bloomberg.com/news/2011-11-03/syria-crackdown-gets-italy-firm-s-aid-with-u-s-europe-spy-gear.html ).
Karr, Timothy, and Clothilde Le Coz. 2011. "Corporations and the Arab Net Crackdown." Foreign Policy in Focus. Retrieved September 24, 2011 (http://www.fpif.org/articles/corporations_and_the_arab_net_crackdown).
Lévêque, Thierry, "France investigates tech firm accused of aiding Syria", Reuters, 26 July 2012, http://www.reuters.com/article/2012/07/26/syria-france-qosmos-idUSL6E8IQN9520120726
Li, Eric X, "The Life of the Party", Foreign Affairs, January/February 2013, http://www.foreignaffairs.com/articles/138476/eric-x-li/the-life-of-the-party?page=4
Michalski, Wenzel, and Ben Wagner. 2013. "Should companies take responsibility for repression?" CNN - Global Public Square. Retrieved May 19, 2013 (http://globalpublicsquare.blogs.cnn.com/2013/02/13/should-companies-take-responsibility-for-repression/).
Obama, Barack, "Remarks by the President on a new beginning", Office of the Press Secretary, 4 June 2009, http://www.whitehouse.gov/the_press_office/Remarks-by-the-President-at-Cairo-University-6-04-09
Rep. Christopher Smith, "H.R. 491: Global Online Freedom Act of 2013", Govtrack.us, 4 February 2013, http://www.govtrack.us/congress/bills/113/hr491
Rep. Christopher Smith, "H.R. 3605: Global Online Freedom Act of 2011", Govtrack.us, 8 December 2011, http://www.govtrack.us/congress/bills/112/hr3605
Silver, Vernon, and Ben Elgin. 2011. "Torture in Bahrain Becomes Routine With Help From Nokia Siemens." Bloomberg. Retrieved August 28, 2011 (http://www.bloomberg.com/news/2011-08-22/torture-in-bahrain-becomes-routine-with-help-from-nokia-siemens-networking.html ).
Valentino-Devries, J. "US Firm Acknowledges Syria Uses its Gear to Block Web". Wall Street Journal. 29 October 2011, http://online.wsj.com/article/SB10001424052970203687504577001911398596328.html
Walton, G. "China's Golden Shield: Corporations and the Development of Surveillance Technology in the People's Republic of China". International Centre for Human Rights and Democratic Development. 2001.
Wagner, Ben. 2012. Exporting Censorship and Surveillance Technology. Den Haag, The Netherlands. http://www.academia.edu/2133607/Exporting_Censorship_and_Surveillance_Technology
Wexler, L. "The International Deployment of Shame, Second-Best Responses, And Norm Entrepreneurship: The Campaign to Ban Landmine and the landmine Ban Treaty". Arizona Journal of International and Comparative Law. 2003. http://www.ajicl.org/AJICL2003/vol203/wexlerarticle.pdf
Have a good for or against point on this topic? Share it with us!
Login or register in order to submit your arguments
Login