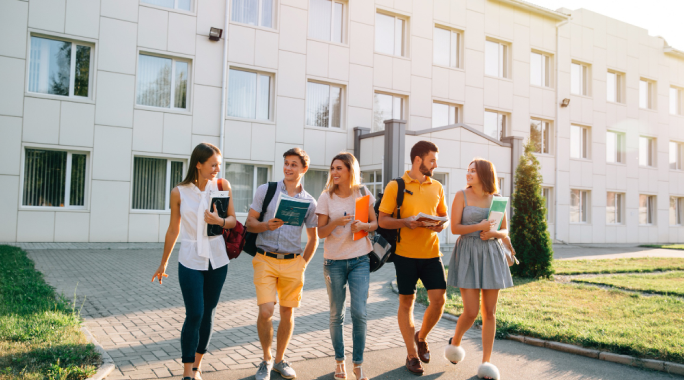 This House would allow celebrities to switch off the limelight
The case: Celebrity Privacy Register
Lord Justice Leveson, who is leading an inquiry into media ethics following the 2011 phone-hacking scandal in Britain, has raised the idea of a celebrity privacy register. This register would allow people who are under media scrutiny to register their wish to remain private. It would be backed by the threat of sanctions against media outlets violating the privacy of those who have registered.
The proposal met with support from some celebrity magazine editors present at the hearing. However, the idea was not received favourably by all. The editor of celebrity magazine OK!, Lisa Byrne, told the inquiry that the system would not work if all celebrities participated in it. The editor of Heat magazine, Lucie Cave, pointed out that such a register would help celebrities present themselves in way at odds with their private conduct, and that it was indeed in the public interest that such double standards are exposed. Speaking on the BBC, the chief executive officer of PR company Outside argued that the register would be "unworkable and impractical" and could harm magazines.
A privacy register is a bad idea for two reasons. First of all, it just won't work. Like super-injunctions, the privacy register would not stop internet users from reporting and finding out about those who wish to remain private. Moreover, if it did work, such a register would be a bad thing. Lucie Cave is right: nobody has a right to commercialise their public image and have it protected by the state if it is totally at odds with their private behaviour. If I make money and take to the limelight claiming to have a quality that I demonstrably don't have, then I'm lying. And responsible media have not only the right but an obligation to expose such lies. It is in the public interest that they do. I would hope that Lord Leveson's remark was off-hand. If he meant what he said, he's not only about to recommend a bad policy – he's also shown that he does not understand how the media works, and should work, in the 21st century.
- Sebastian Huempfer
N.B. This debate will be subject to change once Lord Leveson publishes his report.
Read about the Celebrity privacy register and other similar case studies at Free Speech Debate
Open all points
A right to privacy – even if you are famous
POINT
Just because somebody chooses to be an actor, singer or an entertainer of any kind does not mean that they lose their right to a private life. In the context of the UK (the Scope of the Leveson Enquiry) it's worth mentioning that this right is guaranteed under both the Human Rights Act of 1998, which in turn is predicated on the European Convention of Human Rights[i].
The people who are having their private lives splayed over the tabloids and gossip magazines are not politicians or judges taking bribes, they are not police officers beating up suspects, they are not teachers offering grades in exchange for sexual favours or any other area of sensible journalistic investigation. They are people who happen to work in the entertainment industries and their lives are being interrupted for the sake of prurience and curiosity that has nothing to do with a meaningful news agenda.
If, as some of those mentioned in the introduction suggest, the worst that happens as a result of such a register is that celebrity magazines vanish, then the proposition is quite relaxed about that.
[i] Article 8 of the ECHR and the UK HRA (1998). Outlined here.
COUNTERPOINT
Article eight only applies to public bodies so, for the most part, the media are not affected. However, to tackle the more general point – celebrity, by its nature requires some surrender of privacy; presumably those who would sign such a register would still want the 'good' publicity but want approval over the 'bad' stuff. Once you start giving anyone copy approval over a supposedly free press, you might as shut it down. It has simply ceased to be free at that point.
Redressing the balance
POINT
Such a register would, presumably still allow reporting when there was a genuine public interest – just as is the case for any other member of the public[i]. Presumably in such a circumstance, judicial approval could be sought – a process considerably quicker and easier than grinding an apology out of a magazine or newspaper; let alone winning a libel case.
Putting the burden on publications to demonstrate that something was news rather than gossip would be of huge benefit not only to celebrities themselves but to those long-suffering consumers of British news who, whilst hating it, have had to plough through this dross as it makes its way from the pages of magazines into the public consciousness[ii].
So what if celebrities have double-standards? So do most people, none of who would appreciate that fact being pointed out on the front pages of the media.
[i] The Telegraph. Matthew Holehouse. "Leveson Inquiry: Judge suggests a 'celebrity privacy registry'". 18 January 2012.
[ii] The Guardian. Sam Delaney. "Will the Leveson inquiry kill celebrity magazines?" 26 December 2011.
COUNTERPOINT
It matters if celebrities have double standards when they present themselves as being whiter than white. Equally, as Prop points out, there are already laws on defamation, libel, slander, defamation, trespass and surveillance. It is difficult to see what the register would add to these. One of the points that Leveson has routinely ignored is that all of the issues that prompted the inquiry are already illegal; hence the arrest of the journalists and executives involved[i].
[i] BBCwebsite. Journalist arrested in computer hacking probe. 29 August 2012.
Making editor's think twice
POINT
A paparazzo's shot of a second or third rate celeb doing something stupid, or something perfectly sensible but just not in makeup – or clothes – makes for an easy page lead. Anything that makes editors pause and consider whether they have something that might actually pass for news might do a great deal to pull large chunks of the British media – along with the readers they claim to serve – out of the gutter.
In recent decades anything with 'celebrity' associations has been considered news as a sought of kneejerk reaction by editors. Even in the 'quality' press there's still plenty of coverage of vacuous, self-absorbed, talentless individuals who are famous, mostly, for being famous.
The defence of many editors is that these individuals deliberately court the attention they receive, which is, no doubt, true. However, whether it's a good idea to give it to them is something that ought to give editors pause for thought given the deforming impact it has on young people's sense of ambition[i]. Anything that means that such a productive golden goose is just one signature away from being killed, might be enough to make them ask whether it is really worth it.
Nobody is suggesting that this will transform the media overnight but readers moving away from publications that focussed exclusively on celebrity gossip to publications that, while containing some, also have much more news and analysis of real world events and issues certainly couldn't hurt levels of social and political engagement. The best way to encourage engagement is through education, which the media can provide.
[i] The Telegraph. Lucy Cockcroft. "Cult of Celebrity 'is harming children". 14 March 2008.
COUNTERPOINT
If this is going to come down to professional judgement on what is and isn't news then editors of successful magazines and newspapers would seem to have rather more relevant experience than a High Court judge. One of the ironies of the whole process has been that the one group who took no responsibility for the various crimes of newspapers are the people who bought them; papers follow the whims of their readers, whether the middle class like it or not.
Bibliography
Huempfer, Sebastian, 'Celebrity privacy register', Free Speech Debate, 20 February 2012, http://freespeechdebate.com/en/case/celebrity-privacy-register/
Battersby, Mathilda, and Mendelsohn, Thomas, 'A who's who of celebrity political endorsements', 4 May 2010, http://www.independent.co.uk/news/uk/politics/a-whorsquos-who-of-celebrity-political-endorsements-1962049.html?action=Popup
BBC News, 'Journalist arrested in computer hacking probe', 29 August 2012, http://www.bbc.co.uk/news/uk-19409774
BBC News, 'Are celebrities gagging the media more than ever?', 20 April 2011, http://www.bbc.co.uk/news/uk-13145457
Bowcott, Owen, 'Media interest in celebrities' lives is legitimate, European court rules', The Guardian, 7 February 2012, http://www.guardian.co.uk/media/2012/feb/07/media-interest-celebrities-european-court
Cockcroft, Lucy, 'Cult of celebrity 'is harming children'', The Telegraph, 14 March 2008, http://www.telegraph.co.uk/news/uknews/1581658/Cult-of-celebrity-is-harming-children.html
Delaney, Sam, 'Will the Leveson inquiry kill celebrity magazines?', The Guardian, 26 December 2011, http://www.guardian.co.uk/media/2011/dec/26/leveson-inquiry-celebrity-magazines
Holehouse, Matthew, 'Leveson Inquiry: Judge suggests a 'celebrity privacy register'', The Telegraph, 18 January 2012, http://www.telegraph.co.uk/news/uknews/leveson-inquiry/9022873/Leveson-Inquiry-Judge-suggests-a-celebrity-privacy-register.html
Liberty, 'Article 8: Right to Respect for Private and Family Life', accessed 9 November 2012, http://www.yourrights.org.uk/yourrights/the-human-rights-act/the-convention-rights/article-8-right-to-respect-for-private-and-family-life.html
Mulholland, Hélène, 'Nadine Dorries to go ahead with TV show after learning of Tory suspension', guardian.co.uk, 9 November 2012, http://www.guardian.co.uk/politics/2012/nov/09/nadine-dorries-tory-party-suspension
Sawyer, Rupert, 'Poor Jimmy Carr. Being a celebrity shouldn't be taxing', guardian.co.uk, 22 June 2012, http://www.guardian.co.uk/media/2012/jun/22/jimmy-carr-taking
Have a good for or against point on this topic? Share it with us!
Login or register in order to submit your arguments
Login