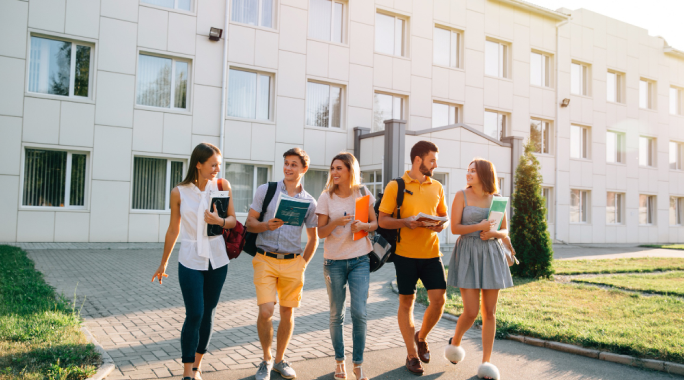 This House believes transparency is necessary for security
Government transparency, the idea that government should be open about what it is doing with its citizens, has been around since the enlightenment when parliaments began to be more powerful than kings. We usually consider that governmental transparency is a part of good governance in a democracy. This is in part because we consider information to be a public good.[1] Every citizen should have the ability to find out what their government is doing on their behalf. In theory this really should apply to everything the government does; from transparency in what the government does with rubbish, through how elections are fought and lobbying processes, right up to military. Clearly it would be unreasonable if national security were to be excluded where all the rest of government has to be more transparent.
Unfortunately there have always been snags when it comes to national security and transparency. Being transparent means letting everyone know about something, it is then clearly impossible to restrict knowledge simply to the citizens of one particular nation, so transparency means transparency with everyone else's citizens too. In areas like rubbish collection this does not matter, but in national security it does. As a result the state often claims 'national security' as a reason for why something has to remain secret. This means that while the rest of government has been opening up as a result of freedom of information laws[2] these laws tend to exempt information that "is required for the purpose of safeguarding national security" or if disclosure would prejudice defence or "the capability, effectiveness or security of any relevant forces."[3]
Yet it is becoming more difficult to keep secrets, to the point that it has been suggested that there will be no more secrets within 15 years.[4] The internet changes this relationship fundamentally. It provides immense communication and data advantages that security services can take advantage of. But at the same time it means that others are likely to be able to obtain information the government wants to keep secret. Not engaging in transparency might therefore simply limit access to those who don't have the knowledge and capabilities to engage in the hacking necessary to gain access to it. The internet has also changed the realm of whistleblowing. WikiLeaks has shown that information that the government considered to be part of its security interest can, and will, be leaked and often much of what is being considered secret cannot be justified on national security grounds.
This will not stop the state trying. Conflict in particular breeds secrecy and the latest conflict western democracies are involved in, the war on terrorism, is no different. There being some kind of enemy is exactly what the government needs to justify secrecy. The question then that this debate explores is how justified it is to not be transparent in the realm of security.
Open all points
Bibliography
AFP, 'Iraq still using phony bomb detectors at checkpoints', globalpost, 3 May 2013, http://www.globalpost.com/dispatch/news/afp/130503/iraq-still-using-phony-bomb-detectors-at-checkpoints
Allison, Graham, and Blackwill, Robert D., 'Will China Ever Be No.1?', YakeGlobal, 20 February 2013, http://yaleglobal.yale.edu/content/will-china-ever-be-no-1
Ankersmit, Laurens, 'The Irony of the international relations exception in the transparency regulation', European Law Blog, 20 March 2013, http://europeanlawblog.eu/?p=1625
Cheng, Maria, 'WHO's response to swine flu pandemic flawed', Phys.org, 10 May 2011, http://phys.org/news/2011-03-response-swine-flu-pandemic-flawed.html
Engelhardt, Tom, 'Casualties from Terrorism Are Minor Compared to Other Threats', Gale Opposing Viewpoints, 2011, http://ic.galegroup.com/ic/ovic/ViewpointsDetailsPage/ViewpointsDetailsWindow?displayGroupName=Viewpoints&zid=8f44aeb1e99bdbd757584142fa0e3b0e&action=2&catId=&documentId=GALE%7CEJ3010741218&userGroupName=rpdemo&jsid=c9885c55906a1aac34a8bb21d7e6b3bc
Erickson, Andrew S., 'Pentagon Report Reveals Chinese Military Developments', The Diplomat, 8 May 2013, http://thediplomat.com/2013/05/08/back-on-track-pentagon-report-reveals-chinese-military-development Freedom of Information Act 2000, 2000 Chapter 36, legislation.gov.uk, 30 November 2000, http://www.legislation.gov.uk/ukpga/2000/36
Frohwein, Ashley, 'Embassy Moscow: A Diplomatic Perspective of the Cuban Missile Crisis', Georgetown University School of Foreign Service, 7 May 2013, https://blogs.commons.georgetown.edu/globalsecuritystudiesreview/2013/05/07/embassy-moscow-a-diplomatic-perspective-of-the-cuban-missile-crisis/
Honigsbaum, Mark, 'The coronavirus conundrum: when to press the panic button', guardian.co.uk, 14 February 2013, http://www.guardian.co.uk/commentisfree/2013/feb/14/coronavirus-conundrum-panic-button-sars
Jaffe, Greg, and Partlow, Joshua, 'Joint Chiefs Chairman Mullen: WikiLeaks release endangers troops, Afghans', Washington Post, 30 July 2010, http://www.washingtonpost.com/wp-dyn/content/article/2010/07/29/AR2010072904900.html
Jones, Jeffrey M., 'Americans Say Preventing Terrorism Top Foreign Policy Goal', Gallup Politics, 20 February 2013, http://www.gallup.com/poll/160628/americans-say-preventing-terrorism-top-foreign-policy-goal.aspx
Kaplan, Robert D., 'Why John J. Mearsheimer Is Right (About Some Things)', The Atlantic, 20 December 2011, http://www.theatlantic.com/magazine/archive/2012/01/why-john-j-mearsheimer-is-right-about-some-things/308839/2/
Kaufman, Brett, 'In Court Today: Fighting the CIA's Secrecy Claims on Drones', ACLU, 20 September 2012, http://www.aclu.org/blog/national-security/court-today-fighting-cias-secrecy-claims-drones
Londoño, Ernesto, 'U.S. Ban on Masks Upsets Iraqui Interpreters', Washington Post, 17 November 2008, http://www.washingtonpost.com/wp-dyn/content/article/2008/11/16/AR2008111602040.html?nav=rss_world
National Security Forum, No More Secrets, American Bar Association, March 2011, http://www.virginia.edu/cnsl/pdf/no-more-secrets.pdf
Schneier, Bruce, 'Transparency and Accountability Don't Hurt Security – They're Crucial to It', The Atlantic, 8 May 2012, http://www.theatlantic.com/politics/archive/2013/05/transparency-and-accountability-dont-hurt-security-theyre-crucial-to-it/275662/
Schweizer, Peter, 'Crony Capitalism Creeps Into the Defense Budget', The Daily Beast, 22 May 2012, http://www.thedailybeast.com/articles/2012/05/22/crony-capitalism-creeps-into-the-defense-budget.html
Singer, Eleanor, and Endreny, Phyllis Mildred, Reporting on Risk: How the Mass Media Portray Accidents, Diseases, Disasters and Other Hazards, Russell Sage Foundation, 1993, http://books.google.co.uk/books?id=rfwyIIGQpsEC
Snyder, Jack, Myths of Empire, Cornell University Press, 1991
Stiglitz, Joseph, 'Transparency in Government', in Roumeen Islam, The right to tell: the roll of the mass media in economic development, World Bank Publications, 2002, http://books.google.co.uk/books?id=56punueI7G0C
Stiles, David, 'A Fusion Bomb over Andalucia: U.S. Information Policy and the 1966 Palomares Incident', Journal of War Studies, Vol.8, No.1, Winter 2006, pp.49-67, http://www.people.fas.harvard.edu/~hpcws/jcws.2006.8.1..pdf
Traub, James, 'Out With It', Foreign Policy, 10 May 2013, http://www.foreignpolicy.com/articles/2013/05/10/dirty_secrets_CIA_war_on_terror
Waxman, Matthew, 'Going Clear', Foreign Policy, 20 March 2013, http://www.foreignpolicy.com/articles/2013/03/20/going_clear
Wohlforth, William C., 'The Perception of Power: Russia in the Pre-1914 Balance', World Politics, Vol.39, No.3, (April 1987), pp.353-381, http://www3.nccu.edu.tw/~lorenzo/wohlwforth%20perceptions%20of%20power%20russia.pdf
Yafei, He, 'The Trust Deficit', Foreign Policy, 13 May 2013, http://www.foreignpolicy.com/articles/2013/05/13/how_china_sees_the_us_pivot_to_asia
Zenko, Micah, 'U.S. Public Opinion on Drone Strikes', Council on Foreign Relations, 18 March 2013, http://blogs.cfr.org/zenko/2013/03/18/u-s-public-opinion-on-drone-strikes/
Have a good for or against point on this topic? Share it with us!
Login or register in order to submit your arguments
Login