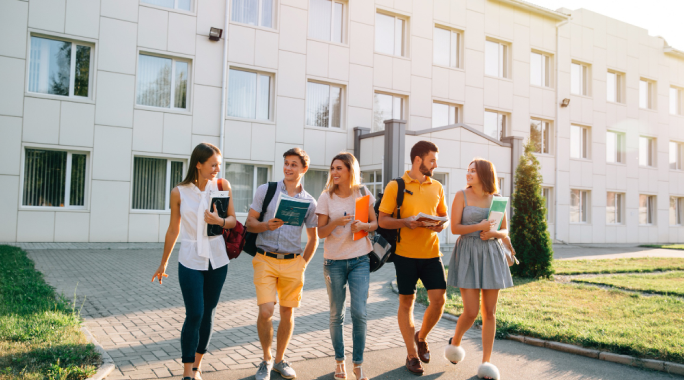 This House believes that freedom of expression is more important than religious sensitivities
The fact that Google, which owns YouTube, has voluntarily blocked the Islamophobic video clip Innocence of Muslims in Egypt and Libya has opened a spirited debate. Where YouTube is localised with country-specific versions of the site, Google routinely accepts government requests to restrict local access to content that clearly violates local laws. Google has restricted access to Innocence of Muslims in Saudi Arabia, Jordan, India, Indonesia, Malaysia and Singapore on these grounds. But for Google to preemptively restrict access without appeal from the Egyptian or Libyan governments based on what it decided were "very sensitive situations" in the form of violent protests is unprecedented and indeed troubling.
Free Speech Debate's sixth draft principle says, "We neither make threats of violence nor accept violent intimidation." Deadly demonstrations around the world, ostensibly fueled by outrage over Innocence of Muslims' denigrating portrayal of the Prophet Muhammad, have been used to pressure governments,internet service providers and Google to block the video. Violent attacks are unjustifiable in any circumstance and must obviously be condemned, but caving in to violent intimidation can also be dangerous.
Days after US ambassador to Libya J. Christopher Stevens was killed in a Benghazi attack purportedly stemming from outrage over Innocence of Muslims, the White House and Australia urged Google to review the video against the company's terms of service, a request Google denied. The company had already reviewed the video and publicly declared that it neither violated its terms of service nor constituted hate speech because it did not directly incite violence. No reference to violence or incitement is mentioned in YouTube's terms of service, but the site's community guidelines say, "we don't permit hate speech (speech which attacks or demeans a group based on race or ethnic origin, religion, disability, gender, age, veteran status, and sexual orientation/gender identity)".
The distinguished American legal scholar and First Amendment expert Robert C. Post rightly argues that Innocence of Muslims, which I link to here, does not "attack" a group based on religion. But it does seem to "demean" Muslims and their faith. With YouTube's community standards in mind, it is unclear why the video has not been removed or at least marked as offensive.
This video of a bishop claiming no Jews died in gas chambers during the Holocaust is preceded on YouTube by a message that reads, "The following content has been identified by the YouTube community as being potentially offensive or inappropriate. Viewer discretion is advised." This warning likely resulted from viewers flagging the video as inappropriate under the "Hateful or Abusive Content: promotes violence or hatred: religion" tag. According to YouTube's Hateful Content policy, "if a video that you have flagged or comment that you have reported hasn't been removed, it's because it doesn't violate our hate speech policies". As many viewers clearly find Innocence of Muslim's message offensive and hateful, the absence of a warning at its start seems puzzling. It should, however, be noted that videos other religions might find comparably offensive have also not been removed from YouTube or branded "potentially offensive". Christians could be equally outraged by this video of Jesus singing I Will Survive dressed only in a nappy and then getting run over by a truck, but the video remains accessible—with 10 million views and no warning of offence.
More startling than these apparent discrepancies has been Google's near silence about its decisions. As of September 26, two weeks after the US ambassador was killed in the first round of protests over the video, not a single mention of Innocence of Muslims had appeared on Google's official blog, public policy blog, or YouTube blog. The company did, however, issue several statements to the press.
On September 15, a statement was released saying: "We work hard to create a community everyone can enjoy and which also enables people to express different opinions. This can be a challenge because what's OK in one country can be offensive elsewhere. This video—which is widely available on the Web—is clearly within our guidelines and so will stay on YouTube. However, we've restricted access to it in countries where it is illegal such as India, Saudi Arabia and Indonesia as well as in Libya and Egypt given the very sensitive situations in these two countries. This approach is entirely consistent with principles we first laid out in 2007." These principles make clear the complex and challenging decisions Google faces regarding free expression and controversial content online. The 2007 post also explicitly states, "Google is not, and should not become, the arbiter of what does and does not appear on the web." Is that not precisely what the company did when it voluntarily blocked Innocence of Muslims in Libya and Egypt?
As of September 26, requests had been received from governments to review or block Innocence of Muslims in 21 countries including those already mentioned. In Pakistan, Bangladesh and Afghanistan, where YouTube is not localised with a country-specific version of the site, Google rejected removal requests. The governments of those countries responded by blocking YouTube entirely. Bahrain, the UAE, Sudan and Kyrgyzstan all blocked Innocence of Muslims without even submitting a takedown request to Google. The Maldives, Brunei and Russia have also threatened to block the video, and an Arab-Israeli political party requested it be censored locally. Please add the latest updates from your country in the comment thread below.
Jillian C. York argues, "Although restricting the video in [Egypt and Libya] might seem tempting in the wake of the horrific violence that occurred in Libya, it is in the best interest of neither the company nor, arguably, the citizens of those countries for Google to be the arbiter of acceptability."
Google capitulating to violent intimidation in Egypt and Libya could potentially save lives in the short term, but it could also set a dangerous precedent, opening a Pandora's box of grievances every time controversial content is posted and someone or some group takes violent offence. This could in turn lead to greater censorship and ultimately greater violence if people decide that killing is the most effective way to air their grievances and win their way.
Brian Pellot is online editor at Free Speech Debate.
Read about the Innocence of Muslims and other similar discussions at Free Speech Debate
Open all points
A one way street
POINT
Religion is at the heart of people's identities and is based upon belief rather than reason so it is not surprising that religious groups sometimes take offence both quickly and easily. While political ideologies, or in certain scientific theories, may be believed as feverently religion by some with these beliefs come an acceptance that there are contrary opinions and a need to reason to persuade. This leaves open the possibility that they can be persuaded through reason that they are wrong. The stakes involved are very different, an eternity in Hell versus losing the next election. A political believer can afford to be malleable in a way a religious believer cant.
Increasingly religious groups offense seems to lead to threats of, or actual, violence[i], the concerted apologies of elected representatives around the world and a total loss of any sense of proportion. If something is offensive to Christians or Muslims then, apparently, other considerations have to take a back seat. Whether it's Christian homophobia in the Deep South or Islamic Xenophobia in the Middle East, offensiveness is a line that cannot be crossed.
Or, at least, it cannot be crossed in one direction.
For a group of creeds that are so quick to take offence, those religious groups that are the first to call foul seem happy enough to dole it out in the other direction. Even the basic tenets of the major faiths, say the eternal reality of Hell for non-believers[ii], could be seen as offensive by those judged worth of being tortured for all eternity simply for getting on with their lives.
The very predicate of extreme faith – that everybody else lacks a moral compass and is going to suffer tortures for eternity as a result – is fairly offensive – and palpably untrue[iii] - by any standard. Once the discussion moves on to specifics, the insults become more pointed; perverts, fornicators, sinners and murderers (homosexuals, unmarried couples, divorcees and anyone involved with abortion, respectively). Their wrath isn't limited to individuals, entire nations can be written off as corrupt and evil and damned to an eternity of suffering in the blink of an eye and for little apparent reason. In fact no reason, per se, at all.
If offensive statements are to be prohibited, then surely it should be a general rule. Many secularists find it offensive that theists of all stripes assume that there can be no morality without divine instruction, so that could be the first set of offensive comments to go, closely followed by religious opinions on what people should do in the privacy of their own bedrooms and the doctrines of salvation by faith.
Any other position would be too inconsistent to be worth much consideration.
[i] Religion, Violence, Crime and Mass Suicide. Vexen Crabtree. 31 August 2009.
[ii] Catechism of the Roman Catholic Church. Paragraphs 1033 – 1037.
[iii] The Daily Telegraph. Atheists 'just as ethical as churchgoers'. 9 February 2010.
COUNTERPOINT
It is a massive over-generalisation to suggest a link between those who take offence from blasphemous or sacrilegious statements and violence[i]. Furthermore within the predicates of religious thought an offence against god has to be of a magnitude different from one against a temporal power – to question that basic fact is to question religions being religious; it's nonsensical. Most religions claim a total, but self-supporting, basis for their concept of truth. It is all true or none of it is; it's nonsensical to believe in an omniscient being who is only one view among many.
However, contrasting those traditions with the European Enlightenment tradition – and, apparently, criticising them for not sharing its values is not only contrary but hypocritical – the basis of the offence is the conflict between the two traditions.
[i] Greenboro News and Record. Anti-abortion violence negate pro-life goals. 11 October 1998.
Special pleading
POINT
Why are religious creeds given special license to block others freedom of expression? We live in a world of laws, supported by evidence on the basis of what can be perceived in the world around us. This applies in the fields of politics, law, science and others. Only when it comes to religion (and, possibly national identity) do we tolerate arguments made on the basis of unproven belief. There is of course a role for fantasy in life but protests as a result of people pointing out that it is fantasy seems to be taking things a little far.
Nobody appears to be suggesting that the film Innocence of Muslims was anything more than a badly made, ill-conceived, puerile bit of adolescent vitriol. By any reasonable scale it pales into insignificance compared with, for example, blowing up embassies or issuing death threats against foreign nationals[i].
Were politicians to take action to urge the blocking of free speech on the rather more significant reasons for offence of misrepresentation of scientific data, libel, corruption of legal evidence or the, absolutely routine, misrepresentation of a political position, as President Obama did when calling Google,[ii] they would be written off as a lunatic. However, dress the idea up in a cassock and everyone seems to think that there is a meaningful issue to be discussed. There is no definable difference between saying something inaccurate or (in this case) impolitic about Nero, Plato, Sejong, Al'Khwarizmi or any other historical figure than about Christ, Mohammed or Moses other than the fact that the followers of the last three are more likely to resort to violence. Since when did that become a moral argument?
[i] Bermuda Sun. Obama on Religion. 28 September 2012.
[ii] Greenwald, Glenn, 'Conservatives, Democrats and the convenience of denouncing free speech', guardian.co.uk, 16 September 2012, http://www.guardian.co.uk/commentisfree/2012/sep/16/conservatives-democrats-free-speech-muslims
COUNTERPOINT
Quite different claims are made about the origin of the authority of the other thinkers prop mentions. Their authority derives from the contents of their works whereas that of the prophets derives from a supreme being. To question their words is, therefore, to question the power and judgement of the supreme being to establish that authority in the first place. As a result, it is not 'special pleading' but an entirely different premise underpinning the ideas that are being profaned. Any attack on that authority starts to undermine the whole religion and its beliefs which is different from secular authors where their works are simply the starting point of a discourse.
It should also not surprise us that politicians act when a religious group is attacked but not as a result misrepresentation of scientific data; religions are large interest groups who may effect a future election. It is the politician's job to decide whether he needs to take action to placate that group.
Stifling progress and the right of others
POINT
The particular subjects areas often chosen by theists to find offensive make for an interesting list;
Freedom of expression,
The rule of law,
Scientific progress,
Medical progress,
Artistic expression
To name but a few. There are remarkably few areas of human progress and development – intellectual or societal – that have not caused 'offence' in some religious community somewhere. The best known is of course the Catholic Church's forcing Galileo to recant his research in the 17th century. There is no need to seek out obscure fanatics for this purpose, mainstream religious figures seem to genuinely believe that the equality of women is still a difficult issue. To take just one example, in 2012 the supposedly moderate and progressive Anglican Communion is still unsure as to whether the ability to be a senior manager should be determined on the basis of somebody's gender[i]. With the exception of a handful that are in thrall to religious dominance, every nation state, company, charity, university and scholarly discipline has resolved this question and found itself better as a result. Most religions haven't even started the process. Now that's offensive.
[i] BBC Website. Trevor Timpson. Women bishops: Anglicans still unsure over new wording. 17 September 2012.
COUNTERPOINT
The fact that religious thought tends to be subverted to defend the status quo is hardly a compelling argument as the same can be said for almost all forms of thought. There is a natural backlash from vested interests against any innovation and religion should not be blamed for having this same tendency. We should however not rule out the need to take a moral approach to some things for example; using stem cells might have huge medical benefits but it still needs to be considered whether it is morally right.
Bibliography
Pellot, Brian, 'Has Innocence of Muslims ended the innocence of YouTube?', Free Speech Debate, 26 September 2012, http://freespeechdebate.com/en/discuss/has-innocence-of-muslims-ended-the-innocence-of-youtube/
'Obama on religion', Bermuda Sun, 28 September 2012, http://bermudasun.bm/m/Articles.aspx?ArticleID=60831
Bradshaw, Peter, 'Innocence of Muslims: a dark demonstration of the power of film', guardian.co.uk Film Blog, 17 September 2012, http://www.guardian.co.uk/film/filmblog/2012/sep/17/innocence-of-muslims-demonstration-film
Crabtree, Vexen, 'Religion, Violence, Crime and Mass Suicide', 31 August 2009, humanreligions.info, http://www.humanreligions.info/violence_and_crime.html
Dennett, Daniel, 'The Atheism Tapes (EP 6-6) Daniel Dennett 3-3', BBC Four, 2004, http://www.youtube.com/watch?v=eqfhe9rgZuY
Greenwald, Glenn, 'Conservatives, Democrats and the convenience of denouncing free speech', guardian.co.uk, 16 September 2012, http://www.guardian.co.uk/commentisfree/2012/sep/16/conservatives-democrats-free-speech-muslims
Holland, Tom, In the Shadow of the Sword, Little Brown, 2012, http://books.google.co.uk/books?id=5u3Ukw7AftwC&source=gbs_navlinks_s
'Part one The Profession of Faith', Catechism of the Roman Catholic Church, http://www.vatican.va/archive/ccc_css/archive/catechism/p123a12.htm
Safi, Omid, '12 Essential points about the offensive film on the Prophet Muhammad, and the subsequent reactions in Libya & Egypt', Religion News Service, 12 September 2012, http://www.religionnews.com/blogs/omid-safi/12-essential-points-about-the-offensive-film-on-the-prophet-muhammad-and-th
'Atheists 'just as ethical as churchgoers'', The Telegraph, 9 February 2010, http://www.telegraph.co.uk/science/7189188/Atheists-just-as-ethical-as-churchgoers.html
Timpson, Trevor, 'Women bishops: Anglicans still unsure over new wording', BBC News, 17 September 2012, http://www.bbc.co.uk/news/uk-19611998
Wallace, James M., 'Anti-abortion violence negates pro-life goals', News & Record (Greensboro, NC), 11 October 1998, http://www.compleatheretic.com/pubs/letters/981011.html
Wikipedia, 'Polygenism', accessed 9 November 2012, http://en.wikipedia.org/wiki/Polygenism
Wikipedia, 'Religious War', accessed 9 November 2012, http://en.wikipedia.org/wiki/Religious_war
Have a good for or against point on this topic? Share it with us!
Login or register in order to submit your arguments
Login