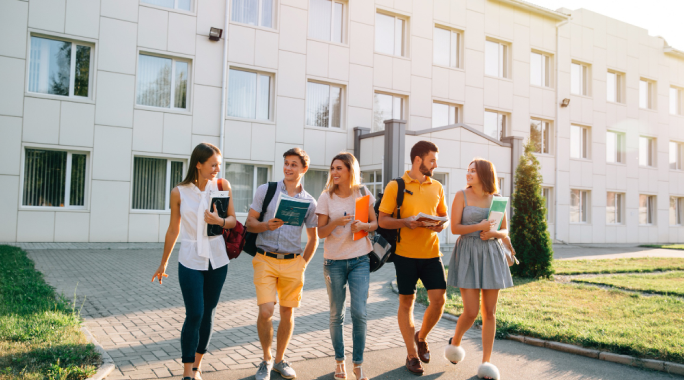 This House believes Julian Assange is a journalist
The case: Julian Assange: a journalist?
In February 2010, Wikileaks, a clandestine whistleblower outlet, released the first in a series of classified US state department cables. The documents, which came from 274 US consulates and embassies around the world, contained confidential reports (at times, extremely unflattering) on host countries and their leaders. They are alleged to have been leaked by former US army officer Bradley Manning. (He has been tried for the offence, and is awaiting a verdict.) Eventually, over 250,000 cables were made public, in the world's largest-ever release of classified material. By the end of 2010, the cables had been published widely in the press, as part of a deal between Wikileaks and five major newspapers. US Defence Secretary Robert Gates deemed the document dump "extraordinarily embarrassing". Others preferred the term "national security threat".
The episode – which has since been dubbed "Cablegate" (a reference to the 1970s Watergate scandal) – made Julian Assange a celebrity. But did it make him a journalist? That question is now the crux of a pressing debate: about who qualifies as a "journalist" and what constitutes "journalism" in the internet age. If Assange is a journalist, he receives certain rights that many states extend to that professional group. In the US, for instance, reporters who receive information from government sources enjoy a number of privileges, and often protection, under the first amendment. Yet if Assange is not a journalist, he is on his own – and not protected by press freedoms. In the US, this debate about where to draw professional boundaries is an old one. (Recall the "Pentagon Papers" leak of 1971.) But it has recently taken on new urgency, with a number of US prosecutors demanding that Assange be tried in court for his involvement in Cablegate".
Critics charge that "dumping" documents online is not part of the journalistic enterprise. Instead, they call Assange a "source". The most extreme opponents have branded Wikileaks a terrorist organization – a far cry from a news outlet. (Former US vice presidential candidate Sarah Palin puts Assange on a par with al-Qaida.) But groups like the Centre for Investigative Journalism recognise Assange as one of their own. And many first amendment attorneys and American commentators agree with that classification, arguing that "the lines distinguishing professional journalists from other people who disseminate information, ideas and opinions to a wider audience have largely disappeared with the advent of the Web."
(Assange himself prefers the title "publisher and editor-in-chief who organises and directs other journalists".)
Julian Assange is a journalist, and should be treated as such. The current debate rests on an archaic definition of the journalist and the news organisation, which has not adapted to the age of citizen journalists, tweets, leaks, links and re-posts. We should expand our concept of what makes a "journalist" – and thus, who can take shelter under the umbrella of "media". We may need to interrogate the lines between "speaker', "disseminator", "source" and "reporter" of knowledge.
Otherwise, we risk obstructing the new media's use of government sources. And we risk applying the law in a lopsided fashion. Consider this: if we agree to prosecute Assange – for endangering national security by leaking confidential government information – should we not also prosecute the editors of The New York Times, Der Spiegel and the other traditional news outlets that re-published Wikileaks material?
On the other hand, we could draw the very valid conclusion that these flagship newspapers are already bound by editorial guidelines, ethics standards and professional journalism practices: like verification, fact-checking, placing in context, and anonymising names of those in danger. In other words, these newspapers act professionally – and it is that which earns them the kinds of protection extended to other professional groups, such as lawyers and doctors. If Wikileaks does not act in accordance with journalistic standards, should it be able to seek refuge under journalistic privileges?
- Katie Engelhart
Read about whether Julian Assange should be considered a journalist on Free Speech Debate
Open all points
The concept of what is a journalist needs to be clarified to deal with the reality of new forms of mass communication. Assange gathers, collates and disseminates information, ergo, he is a journalist.
POINT
Few industries have been changed more radically by the advent of the Internet than journalism. The traditional role of the journalist, disseminating information to which they had special or privileged access, has changed beyond recognition. Now readers and viewers have direct access to much of that information and can access it at their own convenience and through their own choice of media. Sales of newspapers are in freefall and the stranglehold of a handful of broadcasters on political access has been lost forever. There are still extraordinary journalists finding news and genuinely affecting the society around them. For the most part, however, journalists increasingly comment on the news rather than directly collecting it. In many ways, Assange has taken journalism back to basics – acquiring information to which most people do not have access and making it public. The very fact that the powerful and the privileged dislike what he is doing so much could even be taken to suggest that he has to be doing something right as one of the roles of the fourth estate is to act as a check on government.[1]
At a time when much of the traditional media seems to have lost its sense of what its role is, Wikileaks is providing a timely reminder[2].
[1] Hume, Ellen, 'Freedom of the Press', Issues of Democracy, December 2005, http://usinfo.org/enus/media/pressfreedom/docs/freedomofpress.pdf
[2] The Guardian. Julian Assange Wins Martha Gellhorn Journalism Prize. Jason Deans. 2 June 2011.
COUNTERPOINT
Journalists fulfill a multitude of roles. Of course revealing information is part of that but only one part. Further, journalists do not reveal information, as Assange does, purely because it's secret but within a wider narrative. It is however difficult to see what wider narrative Assange is pursuing. Realistically, there are some things that need to be confidential; diplomatic and military communications would come high up that list. Assange seems primarily interested in reveling things purely because they are secret. One of the curious things about Wikileaks is that, while some of it has been embarrassing, it has been published indiscriminately. The US Diplomatic Cables, the most famous of the leaks and the ones that caused the most debate, have mostly been described as embarrassing rather than reveling corruption or illegality. It's difficult to see what journalistic goal such voyeurism could fulfill.
Governments have always struggled with the idea of press investigation and freedom of information, claiming Assange is not a journalist is simply a stunt.
POINT
We know that most governments struggle with the idea of not having control over information and are suspicious of the media. In a pre-Internet age working with a handful of proprietors made controlling information far easier.
Since the creation of the Internet, the idea of controlling the media has become harder, now there are those who can broadcast themselves directly; a mass of information and opinion that doesn't rely on the patronage of publishers or political favour.
Assange has simply taken a journalistic position that makes sense for the new media age.
In contrast to the opinion driven mainstream press and much of the blogosphere, Wikileaks actually breaks new stories[1]. New media requires new skills and attitudes of its journalists because the relationship with their readers has changed dramatically but the core of the role, speaking truth to power, remains the same. Furthermore they do so in such a way as allows them to publish their source material and allow the reader themselves to make a judgement as to whether their story really reflects that material. This ability, reflecting effectively limitless capacity for providing textual information, meets the frequently heard desire for news without spin – routinely featured in research into people's views on the press. This may be a new approach, just as Assange is a new type of Journalist but he is still a journalist.
[1] John Pilger and Julian Assange discuss citizen journalism here.
COUNTERPOINT
A free press can only function if it is also a responsible press. Journalists are allowed a leeway not enjoyed by most because they act responsibly and within boundaries. Realistically, the test of whether the risk posed to third parties is balanced by the public interest is a difficult one. Although much has been made of the risks to Assange himself – at least he has made a lot of it – he has less to say on the dangers posed by the impact of his actions on military and, especially, diplomatic operations. Endangering U.S. relations with other nations by making public the opinions of Western diplomats about their hosts may be good copy but scarcely serves the cause of peace or the national interest. Mexico's President Felipe Calderon for example said he had lost confidence in the U.S. ambassador to the country as a result.[1] Equally, the information disclosed on Guantanamo or in the Iraq and Afghanistan diaries of soldiers revealed little that wasn't either known or widely suspected and so it is difficult to see how the public interest was served at the cost of operational efficacy.
[1] Sheridan, Mary Beth, 'Calderon: WikiLeaks caused severe damage to U.S.-Mexico relations', The Washington Post, 3 March 2011, http://www.washingtonpost.com/wp-dyn/content/article/2011/03/03/AR2011030302853.html
There is a difference between actual journalists and those who like having their names published in newspapers. Assange has far more claim to the description than many of them.
POINT
One of the things that the Leveson Inquiry[1] has made all too apparent is that simply working for a newspaper or broadcaster is not a satisfactory definition of journalist. In terms of maintaining a professional ethic, the difference between those who hacked into phones – including that of murdered schoolgirl Millie Dowler – and the journalists who broke the story, Nick Davies and Amelia Hill[2] could not be starker. Equally many popular blogs that focus exclusively on opinion or areas of news far more specialist than has traditionally been considered the role of the daily media.
A more useful definition, it would seem, relates more to the ethics and aims of the individual or organisation involved. This has the advantage of ruling out those organisations devoted to advertising (such as listings magazines or shopping channels) or those focused purely on entertainment.
A Journalist should therefore have a commitment to revealing and disseminating information that is held by those with power to those over whom they wield that power. This means that the journalist gains access to information through various sources and then publicises that information as a story. Anonymous sources such as those used by Assange are a key part of journalism with many of the biggest stories such as Watergate only being published because of anonymity.[3]
By such a definition, Assange would clearly qualify[4]. This was clearly felt to be the case by the New York Times, the Guardian, Le Monde and others who reprinted his original material and drew conclusions from it. It would come as something of a surprise to such publications to discover they were not staffed by journalists.
[1] For a link to the inquiry's website, click here
[2] The Guardian. "Missing MIlly Dowler's Voicemail was Hack by News of the World". Nick Davies and Amelia Hill. 5 July 2011.
[3] Myers, Steve, 'Study: Use of anonymous sources peaked in 1970s, dropped by 2008', Poynter.org, 9 August 2011, http://www.poynter.org/latest-news/top-stories/142159/study-use-of-anonymous-sources-peaked-in-1970s-dropped-by-2008/
[4] The Spectator. "Yes, Julian Assange is a Journalist". Alex Massie. 2 November 2010.
COUNTERPOINT
Historically, journalists have been protected from prosecution for espionage (Assange is threatened with prosecution under the Espionage Act) whereas their sources were not. Assange is providing the information which he has acquired illegally. The fact that he, in turn, had a source does not qualify him as a journalist. Surely it makes more sense to view him as a source, someone simply providing information to the journalist of the Guardian, Times and elsewhere, who subsequently used the data in actual journalism. Assange doesn't seem interested in Freedom of information as much as he is in simply causing trouble.
Bibliography
Engelhart, Katie, 'Julian Assange: a journalist?', Free Speech Debate, 20 February 2012, http://freespeechdebate.com/en/case/julian-assange-journalist/
AFP, 'Assange named Le Monde Man of the Year', ABC News, 24 December 2010, http://www.abc.net.au/news/2010-12-24/assange-named-le-monde-man-of-the-year/1884984
AFP 'Joe Biden calls Julian Assange a 'hi-tech terrorist', The Sydney Morning Herald,20 December 2010, http://www.smh.com.au/technology/technology-news/joe-biden-calls-julian-assange-a-hitech-terrorist-20101220-1923y.html
BBC News, 'Julian Assange ready to meet police says his lawyer', 7 December 2010, http://www.bbc.co.uk/news/uk-11930488
Chivers, Tom, 'Wikileaks' 10 greatest stories', The Telegraph, 18 October 2010, http://www.telegraph.co.uk/news/worldnews/asia/afghanistan/8070253/Wikileaks-10-greatest-stories.html
Davies, Nick, and Amelia Hill. "Missing Milly Dowler's Voicemail was Hack by News of the World". The Guardian. 5 July 2011. http://www.guardian.co.uk/uk/2011/jul/04/milly-dowler-voicemail-hacked-news-of-world
Deans, Jason, 'Julian Assange Wins Martha Gellhorn Journalism Prize'. The Guardian. 2 June 2011. http://www.guardian.co.uk/media/2011/jun/02/julian-assange-martha-gelhorn-prize
The editors, 'Be afraid' The Economist 9th December 2010, http://www.economist.com/node/17680643
Hume, Ellen, 'Freedom of the Press', Issues of Democracy, December 2005, http://usinfo.org/enus/media/pressfreedom/docs/freedomofpress.pdf
James, Frank, 'Wikileaks Is A Terror Outfit: Rep. Peter King', NPR, 29 November 2010, http://www.npr.org/blogs/itsallpolitics/2010/11/29/131664547/wikileaks-is-a-terror-outfit-rep-peter-king
The Leveson Inquiry, 'Background', accessed 12 November 2012, http://www.levesoninquiry.org.uk/
Manjoo, Farhad, "The Wikileaks Paradox: Is Radical Transparency Compatible with Total Anonymity?". The Slate. 28 July 2010, http://www.slate.com/articles/technology/technology/2010/07/the_wikileaks_paradox.html
Massie, Alex, "Yes, Julian Assange is a Journalist". The Spectator Blog. 2 November 2010. http://blogs.spectator.co.uk/alex-massie/2010/11/yes-julian-assange-is-a-journalist/
Myers, Steve, 'Study: Use of anonymous sources peaked in 1970s, dropped by 2008', Poynter.org, 9 August 2011, http://www.poynter.org/latest-news/top-stories/142159/study-use-of-anonymous-sources-peaked-in-1970s-dropped-by-2008/
Pilger, John, and Assange, 'Julian Assange talks about News Media', 10 January 2011, http://www.youtube.com/watch?v=mjZdt17DD_A
Sheridan, Mary Beth, 'Calderon: WikiLeaks caused severe damage to U.S.-Mexico relations', The Washington Post, 3 March 2011, http://www.washingtonpost.com/wp-dyn/content/article/2011/03/03/AR2011030302853.html
Have a good for or against point on this topic? Share it with us!
Login or register in order to submit your arguments
Login