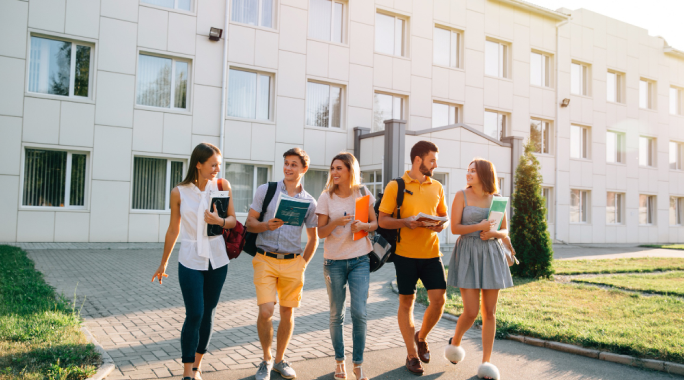 This House believes blasphemy has no place on the statute books
The case: Blasphemy law and violence in Pakistan
In June 2009, Aasia Bibi, a Christian woman and mother-of-five from a village in the Sheikhupura district in Pakistan, got into an argument with fellow villagers who accused her of polluting the water in a well by touching it as a non-Muslim. Afterwards, Aasia Bibi was accused by Qari Salam, a local cleric, of using derogatory words against the Prophet Muhammad and was arrested under section 295-C of Pakistan's penal code, commonly known as the blasphemy law. On 8 November 2010, she was found guilty of blasphemy and sentenced to death by the Sheikhupura city court. Her husband, Ashiq Masi, a labourer, declared that Aasia Bibi's conviction was based on "false accusations" and challenged the decision in the Lahore high court.
Though introduced during the British Raj, the blasphemy law in Pakistan was amended to its present form in 1986 during the military regime of General Zia-ul-Haq. Since then, a number of persons, usually from minority religious groups, have been accused under the amended law. Although no execution has ever taken place, some 32 individuals, charged under the blasphemy law, have been killed extra-judicially and at least two judges have been murdered after acquitting accused individuals.
In Aasia Bibi's case, international outrage and calls from human rights groups initiated a series of symbolic, sympathetic statements and actions from Punjab province governor Salman Taseer, who called for a review of the case and reform of the law. Taseer was the subject of much criticism within the country for siding with an accused Christian woman and interfering with the due course of law. On 3 January 2011, he was shot dead by one of his own guards in broad daylight in Pakistan's capital Islamabad. The guard, Mumtaz Qadri, confessed to the murder and was sentenced to death by an anti-terrorism court, but there were protests in his support by sympathetic groups and religio-political parties. The judge who passed the guilty sentence on Mumtaz Qadri has fled Pakistan for Saudi Arabia, fearing for his life. On 1 March 2011, Shahbaz Bhatti, federal minister for religious minorities, a vocal advocate of reform of the blasphemy law and a prominent minority rights activist, was killed in Islamabad in an attack by gunmen on his car. In early 2012, the culprits of Bhatti's killing had yet to be found and Aasia Bibi still awaited a decision from the Lahore high court on her appeal.
Pakistan's blasphemy law is problematic on a number of levels. Firstly, in its current manifestation, Section 295-C of the penal code does not include in its clauses the intention of using derogatory words against the Prophet Muhammad. Thus, from the onset, the onus of proving oneself innocent is placed upon the defendant. This violates one of the most basic principles of any modern justice system i.e. the accused is innocent until proven guilty.
Secondly, due to this inherent flaw, the law has been regularly used to target members of minority religious groups and settle personal scores in cases of property or monetary disputes. This is borne out by the fact that almost half of those accused under the law are of minority religious groups although only about 3% of Pakistan's population are non-Muslims. Thus, an already inherently unfair law is being used to target members of disadvantaged groups within the country.
Third, and most importantly, the Pakistani state's patronage of right-wing groups since the 1980s (about the same time the military regime introduced amendments to the law) has created increased space in certain classes and sections of society for such injustices to take place and gain acceptance. This is evidenced by tacit support of Taseer's killing in the aftermath of the incident in sections of the print and electronic media, vocal and threatening opposition to proposed amendments in the blasphemy law, large rallies in support of the murderer by religio-political parties (with the Sunni Tehrik and Jamaat-e-Islami at the forefront) and scenes of lawyers garlanding Qadri with petals.
The social engineering project undertaken by the Pakistani state (read: military) in the aftermath of the 1977 coup and Afghan War of the 1980s, including popularising a certain narrative of the country's history through textbooks and censorship of the Urdu media, has decreased the space for progressive politics and activism in Pakistan with individuals and groups not fitting in with the state's narrow definition of "national interest" and "ideology", increasingly ostracised and under threat. Thus, the state's misplaced priorities do not just pose a grave threat to minority groups in Pakistan; they also serve to shackle the formation of an alternative, progressive narrative for the country's history, existence and position in the comity of nations.
Debaters' Note
As with many debates relating to belief, especially religious belief, it is easy for debates related to blasphemy to get sidetracked into an argument as to whether blasphemy is a meaningful term. It's worth avoiding this route, as we shall see there are jurisprudential issues that apply regardless of the actuality or otherwise of blasphemy. Many of these arguments also relate to debates of laws relating to other 'thought crimes'.
Read more on Blasphemy laws in Pakistan and similar case studies at Free Speech Debate
Open all points
Based on allegation rather than proof (cf. Sorcery, witchcraft, etc.)
POINT
Blasphemy, by its nature, is 'all in the eye of the beholder'. It is impossible, in most cases, to determine whether there was intent on the part of the accused and as a result it is difficult to codify in legislation. Equally, unless the law takes a particular theological position, one person's blasphemous slur is another's sacred profession.
It relies on the predicate that the person alleging blasphemy was offended or felt their faith was under attack.
Of course these offences are very real and may at times be possible to codify but they cannot be applied universally because the perceptions they necessitate are not universal.
As a result, as in the case given above, allegation and proof must be deemed to be the same thing - to be accused is to be found guilty[i]. Acts of blasphemy cannot rest on intuited human norms – I do not wish to be harmed in this way therefore you do not wish it either – because those involved have a different understanding of the harm.
In the light of this there may be many remedies for blasphemy but legislation in general and criminal sanctions in particular cannot be appropriate.
[i] The Economic Times. Rajiv Jayaram. Blasphemy law represents coercive nature of Pakistan towards minorities. 27 August 2012.
COUNTERPOINT
It is perfectly possible in many circumstances to demonstrate intent before a blasphemous comment is made. Waving a banner making derogatory remarks about the founder of a religion or burning an emblem of the faith outside a place of worship could easily be said to demonstrate an intent to harm.
Moreover many cases come down to one person's word against another's.
Inevitably protects entrenched interest groups (Church in Crucible, Muslims in Pakistan)
POINT
In the event of two different perceptions of what constitutes harm, there is a tendency for that of the larger group to be seen as normative and, therefore, correct. This is shown to be the case in the example given here but also in other instances from the Salem witch trials to the fatwa on Salman Rushdie[i]; the fact that there was an authorising body – in the shape of an orthodox religious body – the allegation itself acquires the force of that orthodoxy.
It is rare for minority beliefs to have much success and almost unknown for secularists to do so. Several cases in North America brought in an effort to protect the religious rights of Wiccans, for example, yielded little as they lacked the force of religious orthodoxy[ii].
In states where there is either great homogeneity of belief or there is a theological element in the courts or political system, this has tended to be even more the case. This is particularly true of states that identify themselves officially with one religion, and especially so in the case of Islamic states[iii].
[i] The Guardian. Looking back at Salman Rushdie's The Satanic Verses. 14 September 2012.
[ii] Religioustolerance.org. Wiccan education and anti-defamation groups.
[iii] Viewpoint. The Blasphemy syndrome. 12 October 2012.
COUNTERPOINT
It's fairly predictable that in a country such as Pakistan where the overwhelming majority come from one religious tradition that there will be a higher percentage of those people to be offended and, conversely, that a majority of suspects are likely to come from other groups.
People have a right to blaspheme
POINT
In the laws that come the closest in framework to blasphemy – libel, slander defamation and a range of incitement laws – there is a requirement to prove harm. This level of proof is not set at the level of being offended or believing that a problem may ensue, and certainly not at the level of just disagreeing with a statement. If there is no proof of harm then the principle of free speech stands, usually termed as a 'justifiable comment' in defamation defences. It is entirely possible to respect the rights of others to hold an opinion and, as in this case, disagree with that opinion[i].
For anything other than that as the only logical basis for discussing blasphemy, it would be necessary to demonstrate a causal link to actual or probable harm – usually this proof requires either financial or physical harm to be involved[ii].
In the case of blasphemy, such harm cannot be demonstrated. There is also an interesting point of whether God can be said to have been harmed and whether it is possible for a third party, other than the state, to act as a result of harm having been caused to another.
As a result, since harm cannot be proven and neither, in most cases, as we have seen in the previous argument, can intent be proven, it is difficult to see how blasphemy is anything other than free speech. It is far easier for other social groups – sexual and political minorities, people of disabilities and others – to prove both harm and intent of statements and actions but lack the legal protection given to religious organisations through blasphemy laws.
[i] See principle seven of the Free Speech Debate principles.
The right to free speech is not a license to express any opinion regardless of the context. It's equivalent of standing in a Museum and shouting, "Fire". It is in these environments that caution is required.
Allowing free speech is one thing, allowing speech likely to cause harm is another is quite a different. There is a crucial difference between public and private space. Where offensive remarks are made in the public space then the blasphemer has knowingly put themselves and others in danger and - citing such principals as civic responsibility and the social contract, governments would have both a responsibility and a duty to use their legal powers.
Bibliography
Mallick, Ayyaz, 'Blasphemy law and violence in Pakistan', Free Speech Debate, 16 February 2012, http://freespeechdebate.com/en/case/blasphemy-law-and-violence-in-pakistan/
AlJazeera, 'Timeline: Protests over anti-Islam video', 21 September 2012, http://www.aljazeera.com/news/middleeast/2012/09/201291720158465768.html
Ash, Timothy Garton, 'Is nothing sacred?', Free Speech Debate, 28 January 2012, http://freespeechdebate.com/en/principle/p-7/is-nothing-sacred/
DeFraia, Daniel, 'Muslim nations push for international blasphemy law', globalpost, 25 September 2012, http://www.globalpost.com/dispatch/news/politics/120925/muslim-nations-push-international-blasphemy-law
Farmer, Brian, 'Comic Frankie Boyle sues Daily Mirror for libel', The Independent, 15 October 2012, http://www.independent.co.uk/news/media/press/comic-frankie-boyle-sues-daily-mirror-for-libel-8212307.html
Jayaram, Rajiv, 'Blasphemy law represents coercive nature of Pakistan towards minorities', The Economic Times, 27 August 2012, http://articles.economictimes.indiatimes.com/2012-08-27/news/33424986_1_blasphemy-cases-blasphemy-law-pervez-ashraf
Nafees, M., and ul Hassan, Riaz, 'The blasphemy syndrome', Viewpoint, Issue no.126, 9 November 2012, http://www.viewpointonline.net/muslim-worlds-blasphemy-syndrome.html
Robertson, Geoffrey et al., 'Looking back at Salman Rushdie's The Satanic Verses', The Guardian, 14 September 2012, http://www.guardian.co.uk/books/2012/sep/14/looking-at-salman-rushdies-satanic-verses
Robinson, B.A., 'Wiccan education and anti-defamation groups', Ontario Consultants on Religious Tolerance, updated 1 September 2008, http://www.religioustolerance.org/witchcr2.htm
The News Manual , 'Chapter 71: Blasphemy, obscenity and sedition', accessed 9 November 2012, http://www.thenewsmanual.net/Manuals%20Volume%203/volume3_71.htm
Wikipedia, 'Defamation', accessed 9 November 2012, http://en.wikipedia.org/wiki/Defamation
Have a good for or against point on this topic? Share it with us!
Login or register in order to submit your arguments
Login