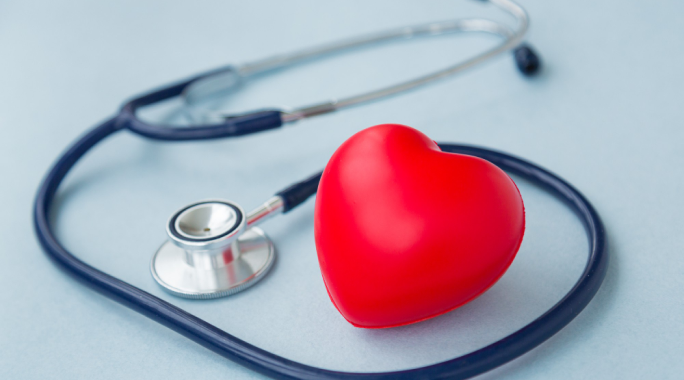 The USA should increase funding to fight disease in developing nations
AIDS, malaria and tuberculosis kill over six million people worldwide each year, most of them in poor countries with limited resources. As well as the direct human suffering and loss these three killer diseases bring, they also help to keep poor countries poor by greatly reducing the ability of sufferers to work productively, both in the labor force in support of their families or in education.
AIDS in particular can devastate poor communities by killing mostly adults (over 3 million in 2002, and rising), leaving many orphans and overburdening social structures. In developed countries public health systems generally have the infrastructure and funding to treat those suffering from such illnesses, and to operate prevention strategies (e.g. the USA allocated $17.5 billion for Fiscal Year 2005 for domestic programs against HIV/AIDS). Yet, in the developing world, such help is often either unavailable or unaffordable, and even in richer countries that are able to pay for courses of antiretroviral drugs for HIV/AIDS costing thousands of dollars a year, there is still no vaccine against HIV.
To address these challenges the Global Fund to Fight AIDS, Tuberculosis and Malaria was set up in 2002. Although independent of other international bodies such as the United Nations, it works closely with the World Health Organization and UNAIDS to deliver programs in over a hundred countries worldwide. Since its creation in 2002, the Global Fund has spent 21.7 billion US dollars. Programs supported by the Global Fund have saved an estimate of 6.5 million lives through providing AIDS treatment for 3 million people, anti-tuberculosis treatment for 7.7 million people and the distribution of 160 million insecticide-treated nets for the prevention of malaria ( to date: April 2011).[1]
This money comes from donor states as well as private business and charities, but most is supplied by individual countries who pledged their support when the Fund was established. So far the United States has provided a third of the Global Fund's contributions (European countries have collectively donated just over 50%), after the Bush administration in 2009, Obama promised to increase the funding for the Global Fund. Currently the US donates 1.05 billion US dollars annually.[2]
America also puts billions more dollars into US-run international anti-AIDS initiatives, which have been seen by some as by-passing the Global Fund and undermining its work through conflicting policies.
The current implementation of the Global Fund is that it manages the funding that is pledged by countries and private companies. Through different projects they allocate funds to specific developing countries. Where there are signs of corruption, the Global Fund stops financing projects in that country until they research the issue.[3]
The proposal is that the US should immediately increase its annual payment to the Global Fund to $2 bn.
Bibliography
Amadeo, Kimberly, 'U.S. No Longer World's Largest Economy', About.com, 12 February 2008, http://useconomy.about.com/b/2008/02/12/us-no-longer-worlds-largest-economy.htm
BBC News, 'Germany halts Aids fund payment over corruption claims', 27 January 2011, http://www.bbc.co.uk/news/world-europe-12294232
Boseley, Sarah, 'Global Fund freezes grant to Zambia over fraud', guardian.co.uk Global Health Blog, 16 June 2010, http://www.guardian.co.uk/society/sarah-boseley-global-health/2010/jun/16/zambia-international-aid-and-development?INTCMP=SRCH
Bruni-Sarkozy, Carla, 'Together we can fight Aids, TB and malaria', guardian.co.uk, 21 September 2010, http://www.guardian.co.uk/commentisfree/2010/sep/21/global-fund-fights-aids?INTCMP=ILCNETTXT3487
Erixon, Fredrik, 'Why Aid Doesn't Work', BBC News, 11 September 2005, http://news.bbc.co.uk/1/hi/sci/tech/4209956.stm
European Aids Treatment Group, 'The Global Fund welcomes U.S. budget allocation of US$1.05 billion for 2011', 20 April 2011, http://www.eatg.org/eatg/Global-HIV-News/World-Policy/The-Global-Fund-welcomes-U.S.-budget-allocation-of-US-1.05-billion-for-2011
Molavi, Afshin, 'US economic power is part of a healthier global order', The National, 4 July 2011, http://www.thenational.ae/thenationalconversation/comment/us-economic-power-is-part-of-a-healthier-global-order
Sharp, Jeremy M., 'U.S. Foreign Aid to Israel', Congressional Research Service Report for Congress, 16 September 2011, http://www.fas.org/sgp/crs/mideast/RL33222.pdf
Singer, S. Fred, 'The Kyoto Protocol: A Post-Mortem, The New Atlantis, Number 4, Winter 2004, pp. 66-73., http://www.thenewatlantis.com/publications/the-kyoto-protocol-a-post-mortem
The Economist, 'Emerging vs developed economies Power shift', Daily chart, 4 August 2011, http://www.economist.com/blogs/dailychart/2011/08/emerging-vs-developed-economies
The Global Fund, Core Pledges, http://www.theglobalfund.org/documents/core/financial/Core_PledgesContributions_List_en/
The Global Fund, Protecting the Grant Money, http://www.theglobalfund.org/en/about/protecting/
The Henry J Kaiser Family Foundation, 'The U.S. & The Global Fund to Fight AIDS, Tuberculosis and Malaria', November 2011, http://www.kff.org/globalhealth/upload/8003-02.pdf
The Final Report of the High-Level Independent Review Panel; on Fiduciary Controls and Oversight Mechanisms of the Global Fund to Fight AIDS, Tuberculosis and Malaria, 19 September 2011, http://www.aidspan.org/documents/aidspan/HLP-Report-Layer-5.pdf
Have a good for or against point on this topic? Share it with us!
Login or register in order to submit your arguments
Login